Price Disclaimer
Tall, leggy, and proportionately thin: this is the shape that our culture holds up as its beauty ideal, while at the same time dismissing it as unrealistic.  The trouble is, long legged women with regular-sized waistlines are real.  There may not be that many of us, but we exist, and we're tired of not being able to find clothes that fit.  We've learned not to complain about it too loudly, though, because whining about how hard it is to find pants that are long enough, with a small enough waist, is a surefire way to earn dirty looks in most company.   Thank goodness for the Internet.  Here, no matter what kind of statistical anomaly you are, you can find people like you, and people who understand.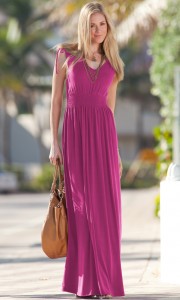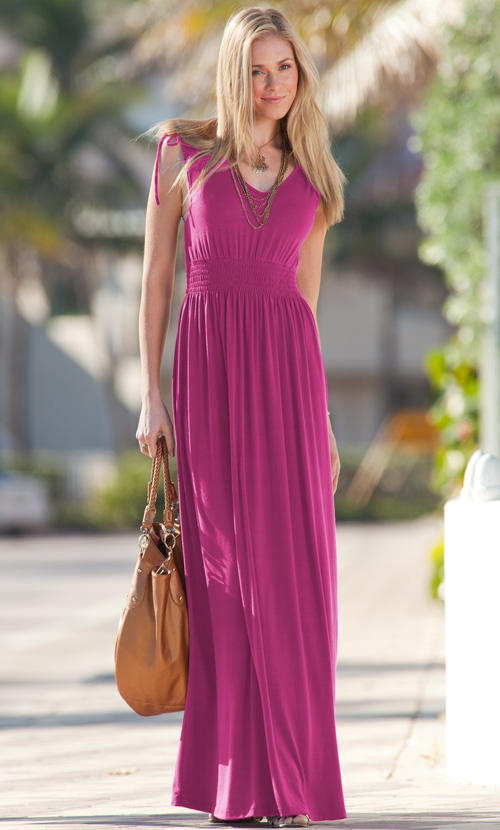 One company that sells clothes exclusively for beautiful anomalies like you is Long Elegant Legs.  Before I get too far along, I'd like to point out that I have nothing whatsoever to do with this clothing company.  My only selfish reasons to hope that they do good business are that it's nice to be able to find clothes that fit, and all of their clothes are made in the U.S.A. – something our economy could use a lot more of these days.  Overall, customers seem to have nice things to say about Long Elegant Legs, and maybe that's why they've been in business for twenty years now.
Price Disclaimer
The average American woman is about 5'4", and tends to need pants with an inseam of about 30-32 inches, depending on what sort of shoes she's going to be wearing with them.  Long Elegant Legs sells pants that mostly have an inseam of 36 inches, which is about what you'll need if you're six feet tall.  If you're like me, though, and have long legs in proportion to your torso, the pants they sell may fit you even if you're somewhat shorter than six feet.  If you have really, REALLY long legs and a 36 inch inseam isn't enough, there are other clothing retailers out there that sell pants that may fit you.  A couple examples include Long Tall Sally (up to a 38 inch inseam) and Simply Tall (up to 39 inches).
The Long Elegant Legs brand focuses on providing basic, versatile clothing that is designed to fit and flatter a tall woman's figure.  You won't find lingerie, shoes, bathing suits, or parkas on their website.  You will, however, find a practical selection of clothes that you can wear on the weekend, or to the office.  Sleepwear and exercise clothes are also included.  The selection isn't huge, but it is well thought out, and Long Elegant Legs clothing styles are updated regularly.
The spring 2012 Long Elegant Legs collection, released at the beginning of February, contains some of their already popular items in new colors and prints, as well as all new styles.  The collection features a black jumpsuit in flowing fabric, with an empire waist and a deep V neckline, which is perfectly suited for a woman who is not only tall, but curvy.  Cargo pants, and jeans designed to fit curvier women, are also making their appearance this spring. The new "day to night dress", with vertical stripes in shades of purple, is a good pick if you really want to emphasize your height.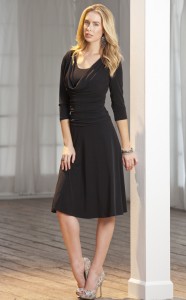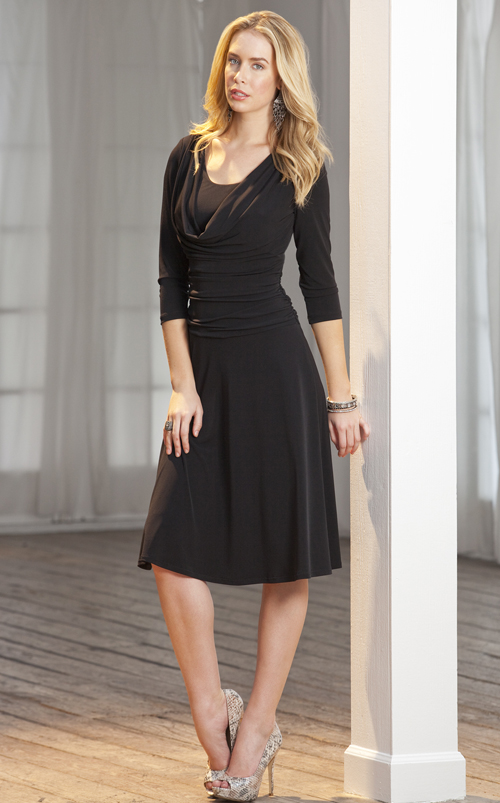 The prices you'll find on the Long Elegant Legs website aren't astronomical, but they are not exactly rock bottom, either.  A Long Elegant Legs promo code can help to make the clothes more affordable, and the company encourages customers to sign up for their e-mail newsletter in order to receive Long Elegant Legs coupons.  In addition to a presence on the Internet, Long Elegant Legs has a warehouse in Hillsborough, New Jersey, where they hold occasional sales.  This allows shoppers to not only save a bit of money, but get an opportunity to try clothing on before purchasing it.