It is true when they say that every girl's wardrobe must consist of a little bit of everything. That includes yours too. For school, you will need something that complements your young age but does not reveal too much. These could be jeans and simple tops or skirts and not-too-short shorts. You also need another set for work (if you are already a professional) that is a bit formal or casual depending on your workplace's dress code. You will also need another type of clothes for strolling in the park, shopping at the mall, or going out with family and friends. Most especially, for your night outs and gimmicks, you definitely need party dresses!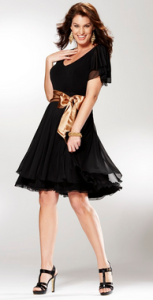 Going to a party can be considered a special kind of activity because you will be meeting new people and the other attendees may be important people in certain industries. This is precisely the reason why you should carefully pick the dress that you are going to wear so that you will not end up being embarrassed. You need to consider the style, length, and color of the dress that you will wear.
Some common choices of women include the little black dress, which is a staple in your wardrobe, as well as dresses with psychedelic colors. However, why not try out something more unique and simple like white party dresses? These are dainty and they make you look fresh for the night. Though night-outs usually go well with a black dress, there are also parties that require something white.
The white party dresses come in various lengths and cuts. However, if you are attending an evening party, you will look more stunning in a short white dress as it is sexier and more casual. If it is an evening, formal affair, maxi white party dresses will surely captivate everyone's attention. It is not only regal but it also adds to your height and poise.
Meanwhile, wearing short party dresses is also another option. It is sexy especially if you have a nice pair of long legs with flawless skin. Let us admit it, long legs are attractive especially if they are covered in shiny flawless skin.
Such party dresses also have different styles. Among these are tube tops, asymmetrical sleeves, backless, cowl necks, or sleeved ones. The asymmetrical cut is more popularly called the Venus cut, which goes well with a form-fitting style of short party dresses.
You can wear these short party dresses to bars or pubs, as well as to a night out with your girlfriends, a date, or a round of drinks.
When you talk about party dresses, the common notion is that these are pricey and so you need to set aside a large sum. However, that is not always the case if you just know where to find the cheapest clothes.
Cheap party dresses do not really mean they are of bad quality or style. It could only mean that the materials used are less expensive than its counterpart is or that the labor cost is cheaper. What you have to know is where to go to get nice but cheap party dresses.
Other ways to find cheap party dresses is to buy from your friends' old clothes that are still in good condition. I am sure that you can haggle with your friend to get a good price.
Remember also that when choosing the party dress to wear, you should consider your body's shape and your height. The dress should complement your body and bring out its assets and not the other way around.