Do you know each of the different Disney princesses? I bet you do; these characters have looked very beautiful wearing their different colors and styles of quinceanera dresses. In addition, they perfectly possess a heart cloaked with genuine kindness. Despite their admirable traits, they have suffered great pain and wrath from different villains. Fortunately, a prince charming comes to save the princess in the nick of time; and they always lived happily ever after.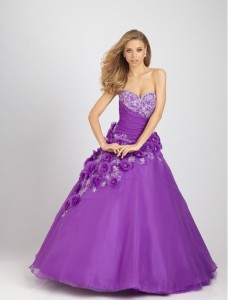 I am 100% sure that little kids would want to have what those characters are wearing — the quinceanera dresses. In addition, they want to be just like a princess. On the other hand, quinceanera gowns are not only for magical appearances. It can also signify an important tradition in other countries. So, do you have any idea what that could be?
An Amazing Fact
In the current generation, you tend to use different types of dresses in formal occasions like promenades, debuts or even marriage rites. Do you know that the quinceanera dresses have been a part of the Hispanic tradition? These are worn during the celebration of a young girl's 15th birthday. Of course, young girls who will be turning 15 are indeed excited to wear their new styled gowns. For young girls, wearing this dress symbolizes a transitional chapter of their lives from childhood to young adulthood. This is the reason why a young girl must choose among different quinceanera gowns that will make her more gorgeous and look like a grown-up lady.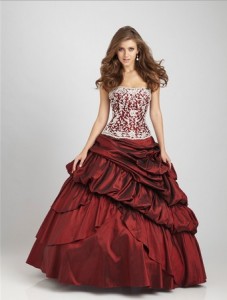 What accompanies this type of dress?
In Hispanic tradition, a quinceanera dress does not only symbolize beauty and maturity but also deeper responsibility. The celebrant embraces her religious way of life, the intrinsic worth of family, and social dependability. The celebrant is then given the traditional ceremonial gifts which are definitive signs of trustworthiness and dedication to God, family and the community. Upon receiving these gifts, the girl is also signifying her acceptance of such responsibilities and obligations. What are these symbolic gifts?
Quinceanera dresses are not the only things that symbolize importance in a girl's life. A tiara given symbolizes a princess facing God and the world. It also means a victory over childhood and the capability to face obstacles. A cross or medal, on the other hand, symbolizes belief in God, in herself and the world. A prayer book and rosary are important gifts because these are her resources to remain in the word of God as she lives life to the fullest. Lastly, a scepter given symbolizes power and accountability for her life as a woman. You could not imagine that all these things can carry symbolic significance. You cannot even imagine that simple Quinceanera dresses are considered as part of one's cultural tradition that bears an important role.
Quinceanera dresses tell you who you are
These dresses are the talk-of-the-crowd in the market. It is not only because of its price but also because of its composition. The fabric used is classy; and its designs are so unique. Do you know that the wearer of the gown will begin to show what type of person she is just by choosing the kind of gown she wears? Just by looking at the different dresses in front of her, she can tell what she wants.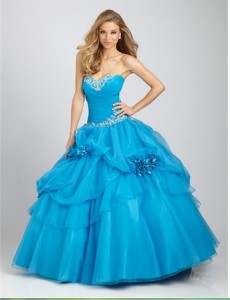 In psychology, a young girl chooses what outfit she likes to wear based on her personal preferences and personality. If she is a glamorous type of person, she will choose a gown that is really expensive and stunning. If she is a classy one, she would choose a gown with a design that fits her taste and that suits the fashion trend. If she is a simple type of person, she will also wear a gown that has been styled simply but that looks elegant. What do you think will a 15-year-old girl choose from a set of quinceanera dresses?