Going out dresses can be as much fun to shop for as to wear. Women desire up-to-date, beautiful dresses to wear out in the evening. The most fashionable and modern designs can be found when shopping online.
Club dresses that are sexy and flirty are the most popular with the young ladies. Strapless mini dresses and off-the-shoulder styles are highly sought after as well. Women love to be noticed and often will choose a dress that is brightly colored, fits well and is very stylish. There have never been as many styles of going out dresses as in these most modern of times. Mini and maxi dresses are both very popular and are considered a classic style of dress. A halter dress is very retro as is the popular empire waist style that can be found easily both online and locally. One of the newest trends in dresses to arrive on the fashion scene is the balloon dress.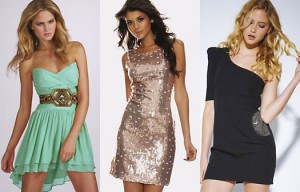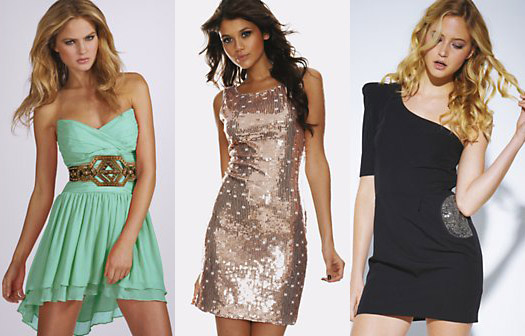 Dress patterns are another option for those who can sew. Patterns can be unique and affordable especially when shopping for a party dress. Retail fabric stores carry all the latest fashion trends and this makes selecting that perfect fabric very easy. Dress patterns can be purchased for under $10 which is perfection for a girl on a tight budget. Simplicity carries very modern selections such as patterns 6589, 2250 and 2251.
Most going out dresses are quite affordable and can be purchased for under $100. Sequins are always in style and have been showing up on even the most simply styled dresses. The My Michelle ombre sequin dress is a perfect example. An uncomplicated, sleeveless shift-style dress that has been modernized with the help of matte sequins makes this easy-to-wear dress a notch above the rest.
New York dresses take fashion to the extreme in every sense of the word. Super sexy, form-fitting designs with unique embellishments such as flirty feathers and shear see-through fabrics positioned to entice the eye. If shopping in New York you should expect to pay more for everything and this includes fashion. While the prices are higher most consumers are willing to pay more for well-designed, authentic dresses.
When the girls get together for the evening they like to dress to impress. Each girls evening out calls for a new dress, a new style and new possibilities of adventure. Shopping online has never been easier even when shopping for clothing. Websites offer size charts and accurate measuring assistance to ensure that the dress you purchase will fit like a glove.
Going out dresses can even be made by a seamstress. If, for example, you just cannot find the exact dress that suits yours taste you may want to have one made for you. Do a little window shopping and keep a list of the things you like. When shopping for dress patterns, you might like the bodice of one dress and the skirt of another. Go ahead and buy both patterns. A seamstress can even combine more than one pattern to design that perfect dress. A skilled seamstress will be able to take your ideas and create a one-of-a-kind party dress that will be made especially for you. This idea may be a bit more expensive; however, if the event is important and meaningful to you, go ahead and splurge.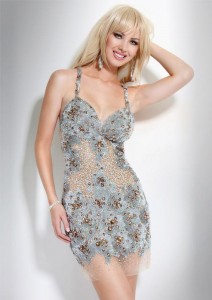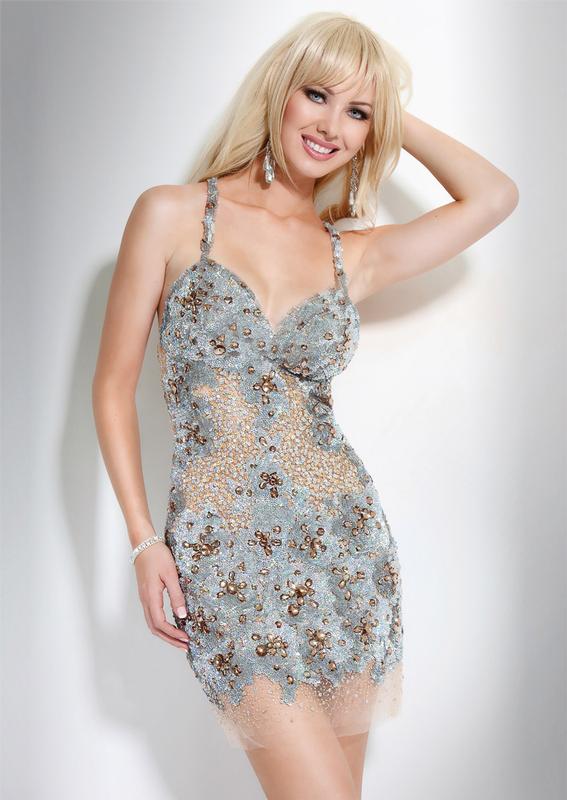 Going out dresses can be extremely expensive or very affordable. It all depends on where you shop and whether you prefer designs labels or dresses "off the rack." Ladies who like to socialize by going out to the clubs are always looking for that next great dress.