Some women are blessed in terms of bust size – and some are blessed a lot! If you fall in that category and are wondering about plus size bras, here are some tips. The right bra can make you look slim and proportionate, help keep your breasts firm and healthy without compression; hold your breasts firmly while you jog or exercise, and support not only your breasts but also your confidence. Your best dresses deserve a great bra, and so do you!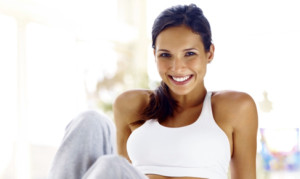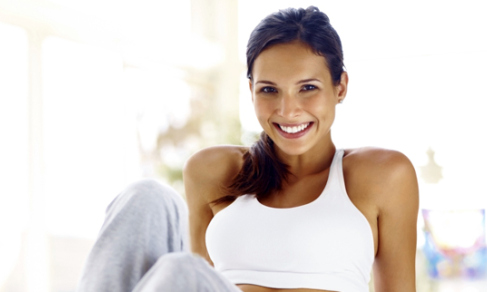 The fit of plus size bras starts with finding the correct size. Begin by taking your measurement – in fact, two measurements: your back size, and your cup size. You can do this yourself, or have a trained professional fitter at your favorite lingerie department help you. To find your band size, pull a tape measure around your back to meet just under your breasts. It shouldn't dig in or sag in back. Then to find the cup size, you'll need to do a little math (very easy!). Pull the tape measure around your back, but this time in the front place it across the fullest part of your bust. Subtract the band size from the cup measurement. This will help determine your cup size: less than one inch equals AA; one inch is A; two inches is B; three inches is C, etc. So if your band size is 34 and your cup measurement is 35, then you should look at 34A size bras first. This is the European method, but there are others as well.
But with plus size bras (or any size, really), don't just buy the first bra you find. Try on lots of styles and brands until you find one you like. If the one you like doesn't fit quite right, try on a sister size (one slightly larger or with a bigger cup size, etc.). 38-50 B and above cup sizes are "plus size"; women in this category tend to wear a women's size 14 or larger dress. Full busted women are sized C cup and above. A minimizer bra can help create a smoother and smaller silhouette. Shaping and firm support are important to women who wear plus size bras, but most important is comfort. If you can find a bra with all three characteristics, buy it! Things to avoid in a bra are when: the straps dig in or fall off the shoulder; red marks on the chest or shoulders appear; drooping, riding up, or bulging, pulling shoulders forward unnaturally; and /or when the center portion of the bra doesn't touch your breastbone. Compression or distortion of your breast tissue caused by a poorly fitting bra is not healthy. Look for wide shoulder straps, high backs, underwires, and a minimum of fussy lace, as a smooth appearance can minimize the outward silhouette.
Sports bras for large breasts are important when exercising. Without a properly fitting sports bra, ligaments can stretch during exercise and cause full breasts to sag over the long term. A good bra should provide freedom of movement while fully supporting the bust. The fabric of a sports bra wicks away extra moisture that comes with active exercising. Don't underestimate the importance of wearing the right bra, especially if you work at keeping fit. Plus size bras for sports like bike riding, working out, and running can help you exercise longer, since you'll be more comfortable.
Maternity brings special considerations for those needing plus size bras. Your breasts will almost certainly change shape and size when you are pregnant. The same fitting techniques as described above are applicable, but choose a roomy cup design as breasts expand when milk comes in and the pregnancy progresses.